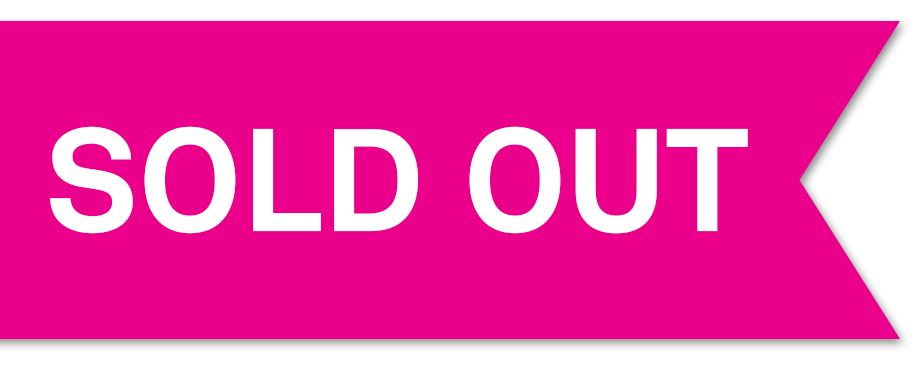 6th Line and Dundas, Oakville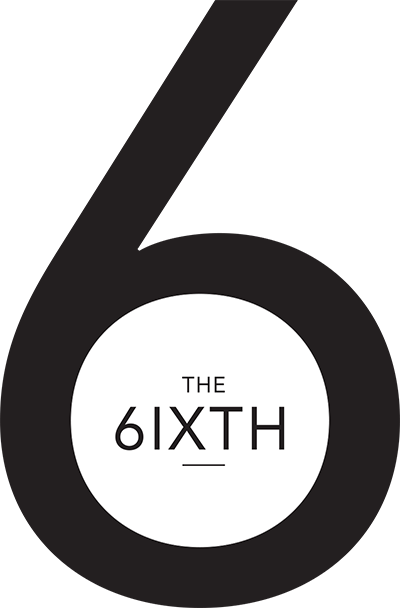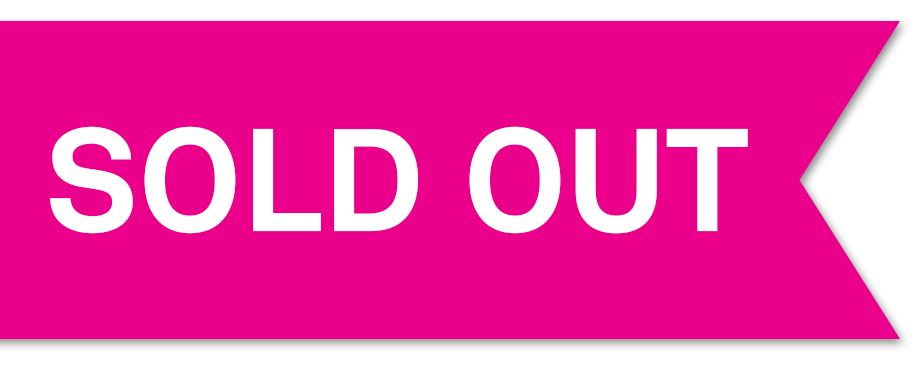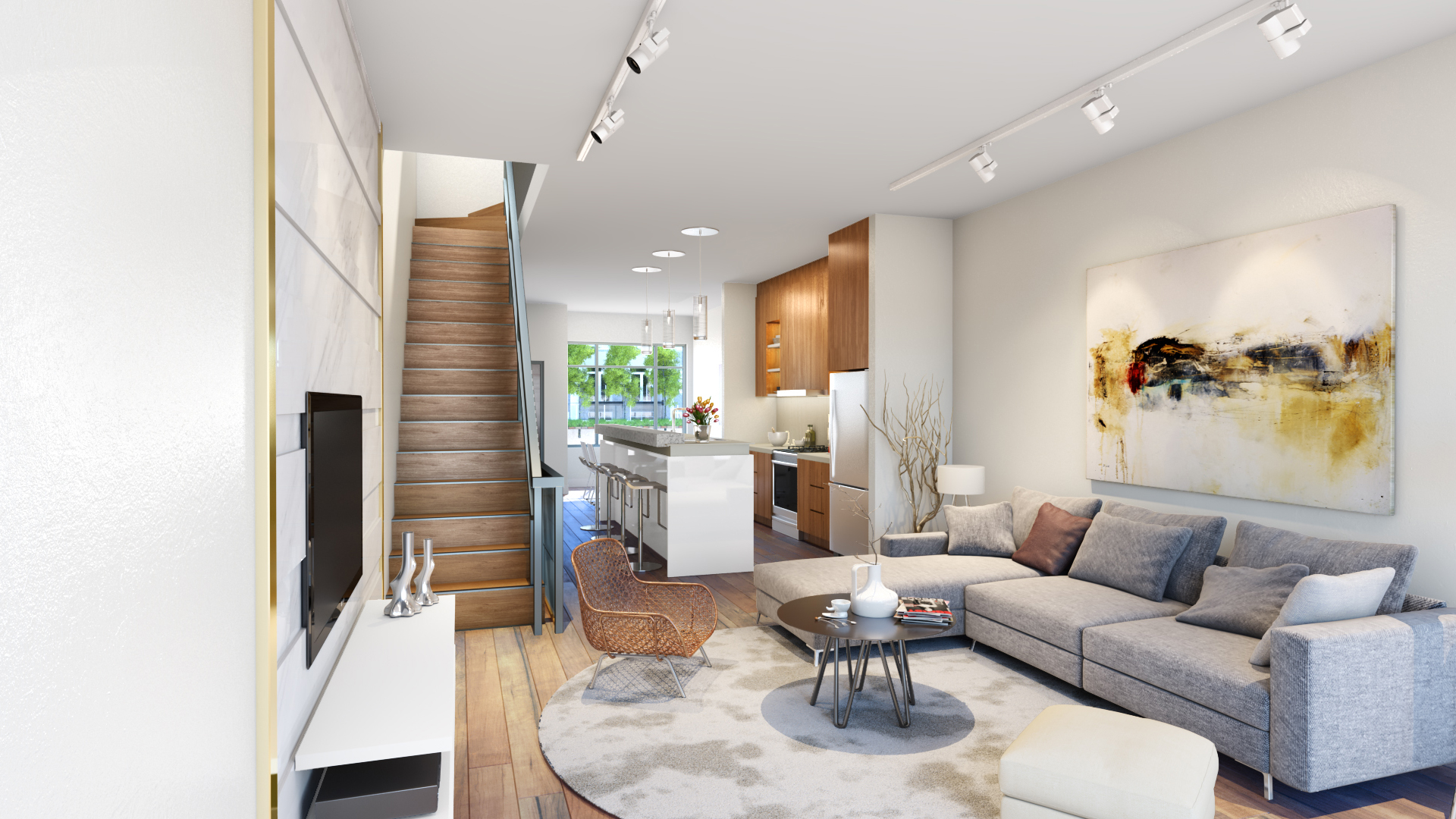 6th Line and Dundas, Oakville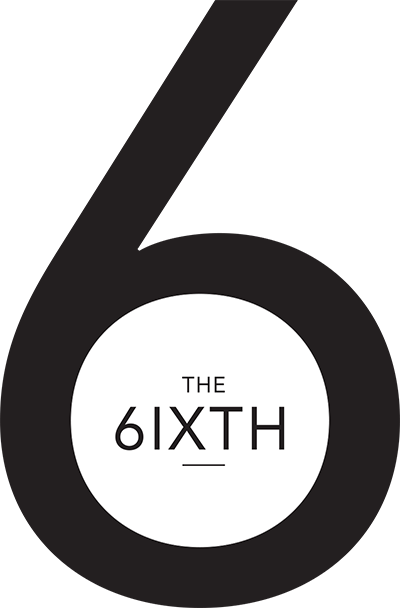 The Project
The 6ixth offers something rare in Oakville. At Sixth Line and Dundas in North Oakville, this collection of modern towns feels urban, fresh, and contemporary in contrast to traditional homes. These spacious, elegant residences have a sleek, contemporary architectural signature. Here you'll find towns that raise the bar for design, yet remain affordable.
Enter your front door from Sixth Line or the central courtyard via generously wide staircases that reference New York towns. The play of light and dark brick, glass, and wood, arranged in blocks with clean lines, produce visual interest and a graphic edge that contribute to a sophisticated yet modern aesthetic.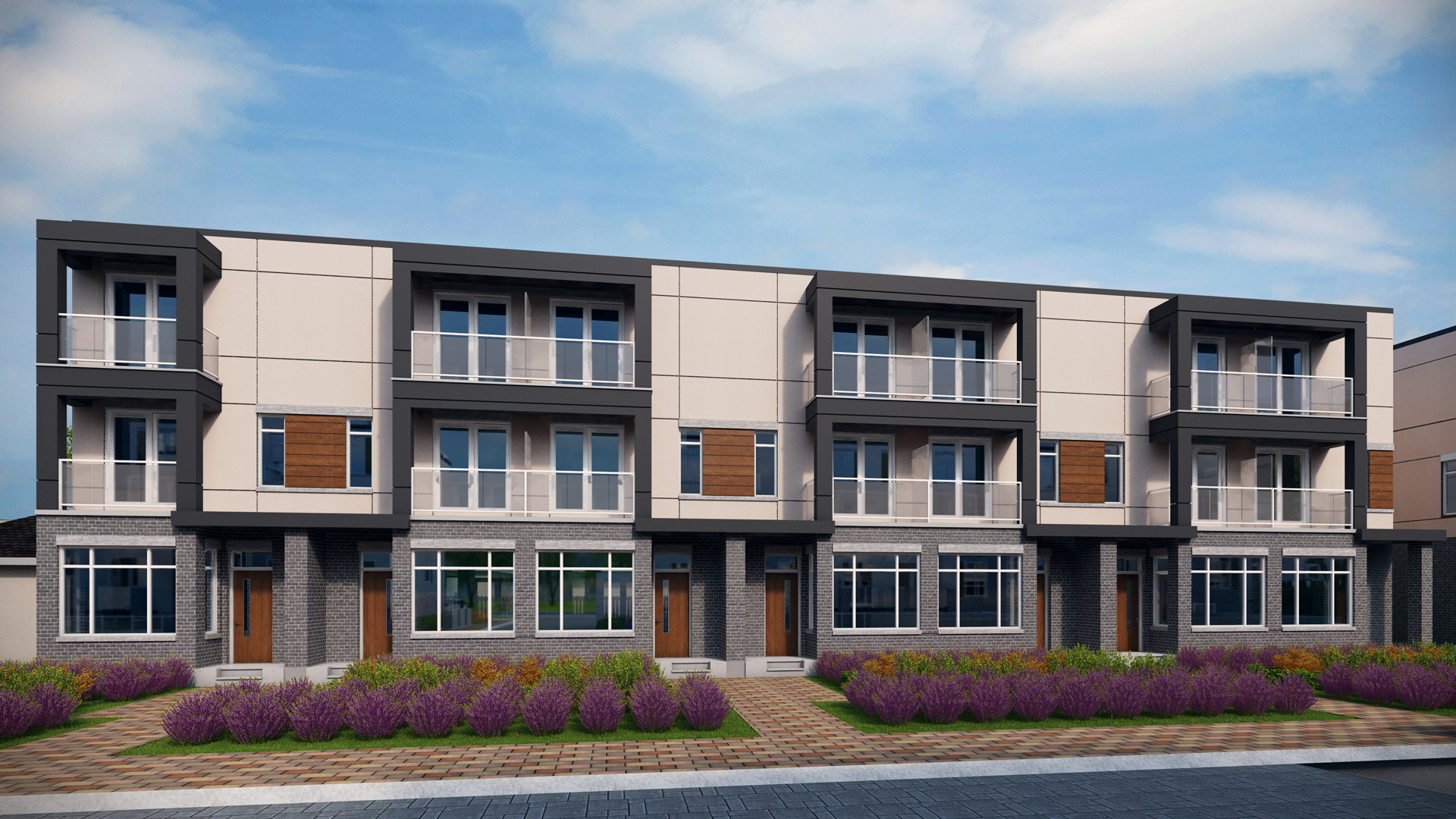 Tailored
Modern Interiors
Custom touches, exquisite finishes, fantastic details, not to mention plenty of room to breathe. Spectacular! This collection of two-bedroom units range from 823 to 1,163 square feet, offering you ample space to spread out. Open concept layouts, big windows, and high ceilings contribute to bright interiors with a spacious feeling.
A diverse palette, and modern details like choice of countertop, stylish linear kitchens, master en-suites, walk-in closets, and plank flooring will ensure your home is timeless. After many years designing and building communities, luxury resorts, and specialty custom projects, this team delivers custom options and thoughtful details that make your home your own. Resonating with quality, you'll feel inspired.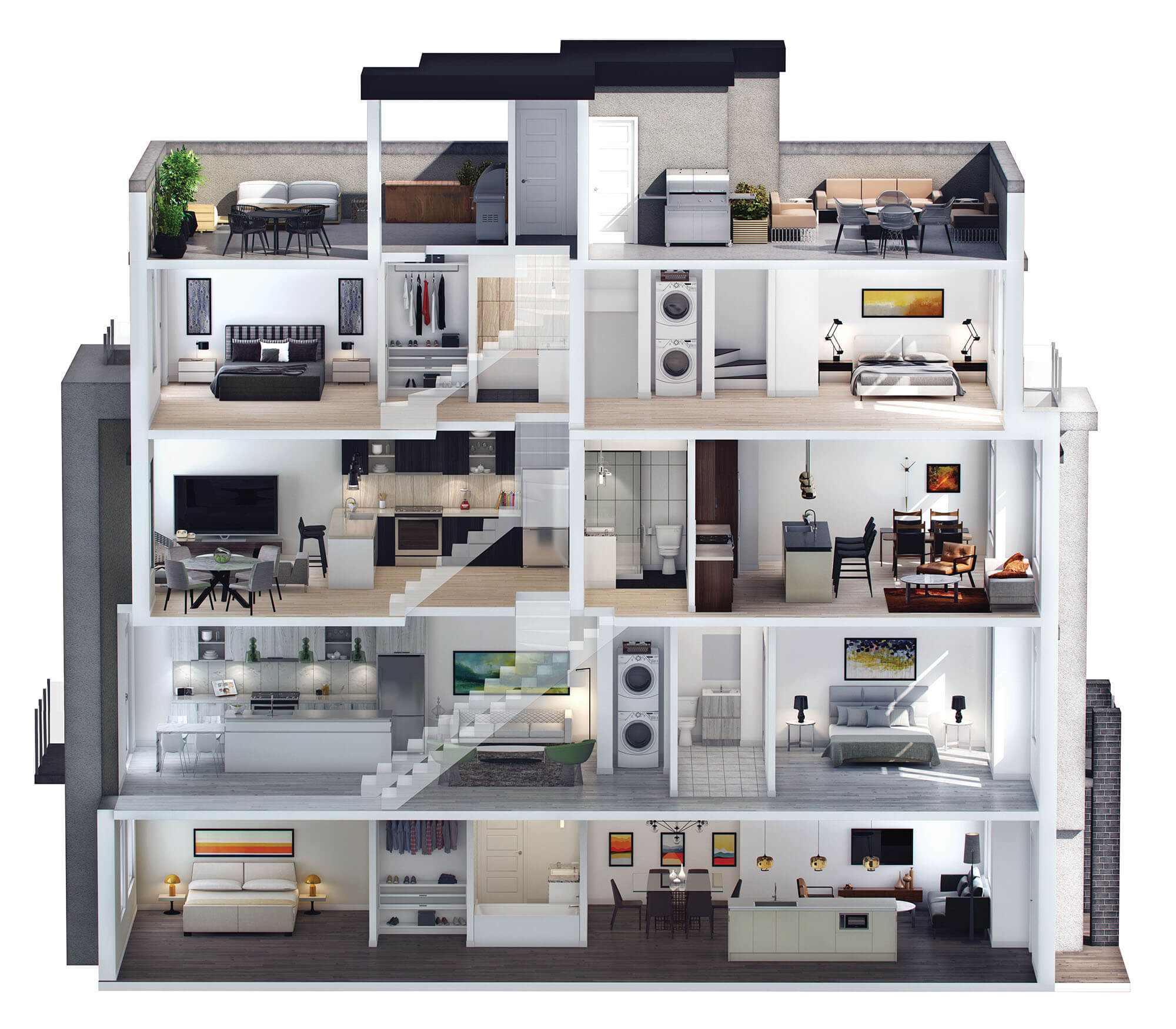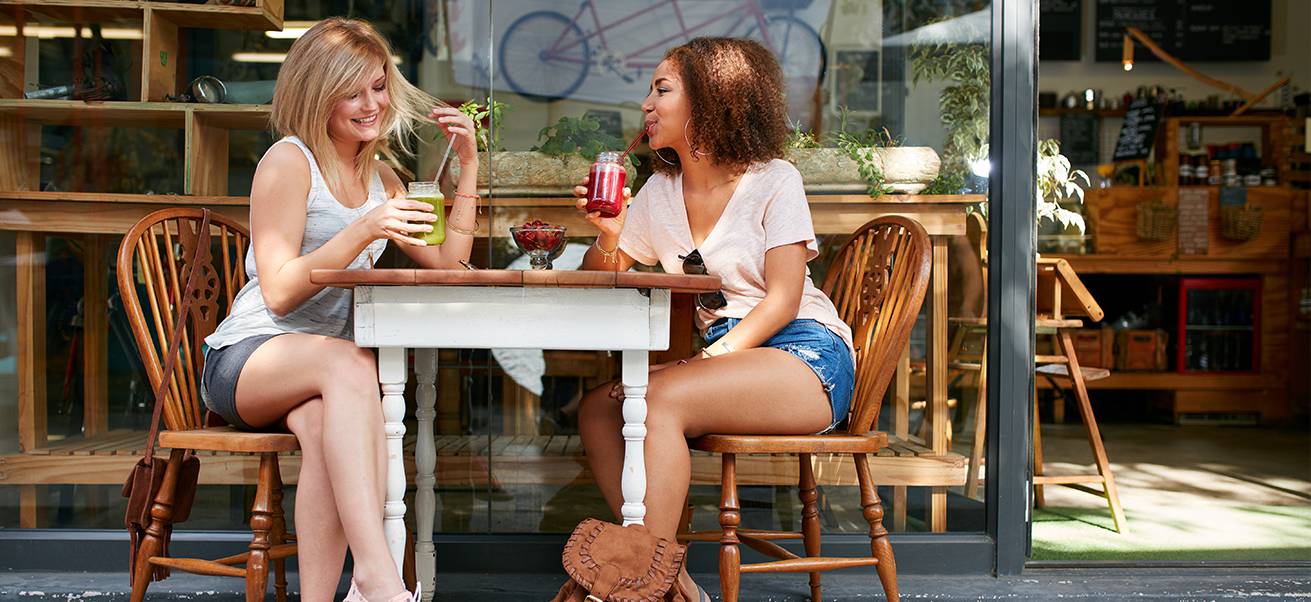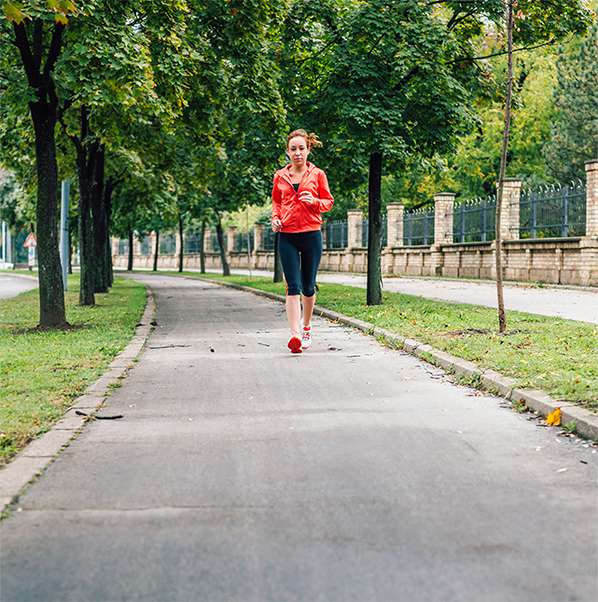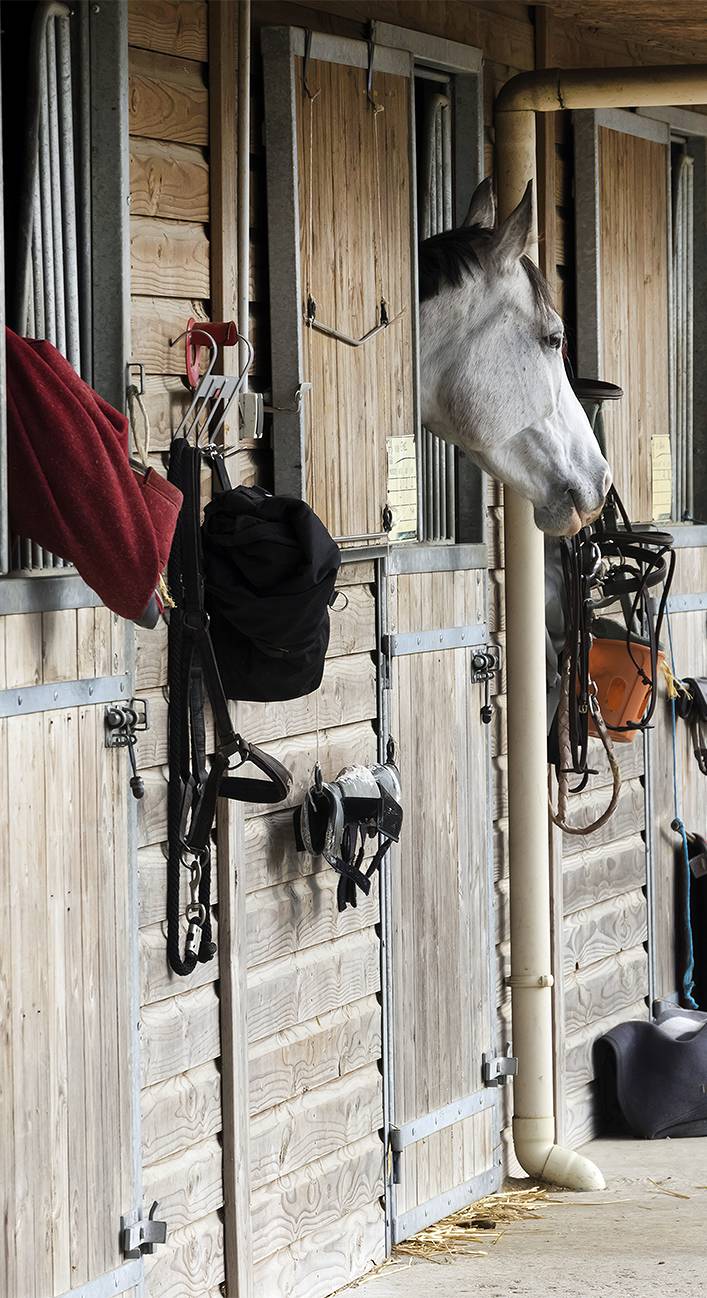 Local Variety
North Oakville has everything you need for easy day-to-day living plus a plethora of natural amenities. From Oak Park and Munn's Creek Park to River Oak's Park and Lions Valley Park there is no shortage of greenery in this neighbourhood. Sixteen Mile Creek, Munn's Creek and McCraney Creek run through this stunning natural landscape to Lake Ontario, carving out trails for jaunts outdoors.

The 6ixth also sits near the newly opened Oakville Trafalgar Memorial Hospital, Sixteen Mile Sports Complex, and several big box shopping centres. Major highways and GO Transit are also conveniently close by. Everything you need is here!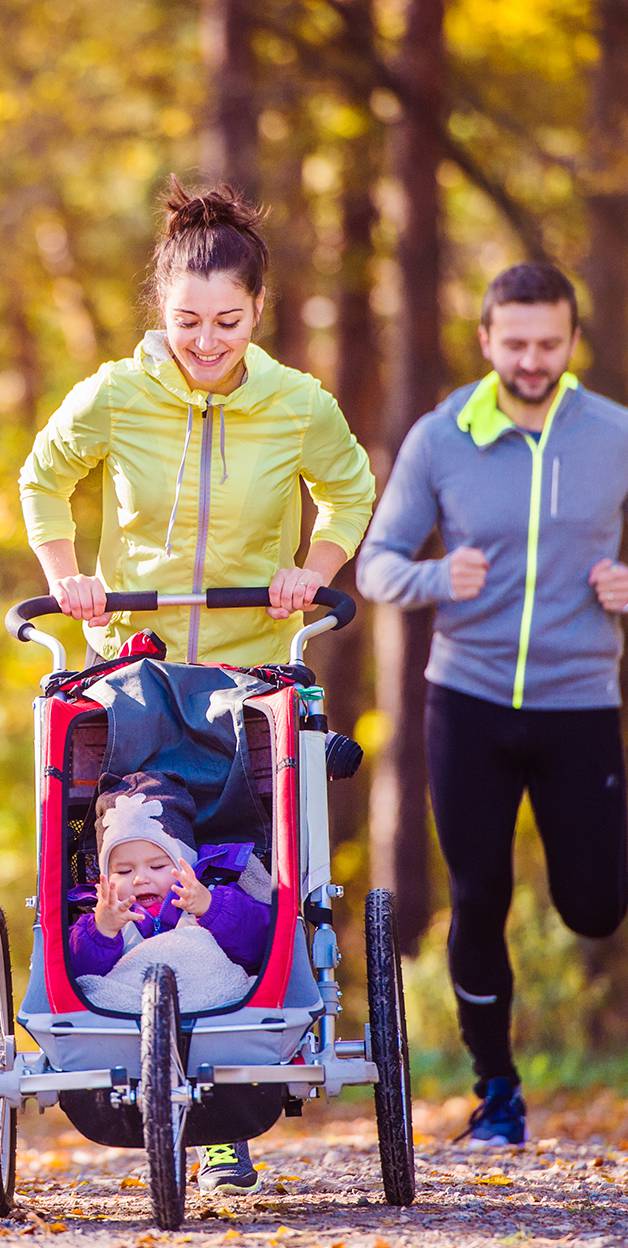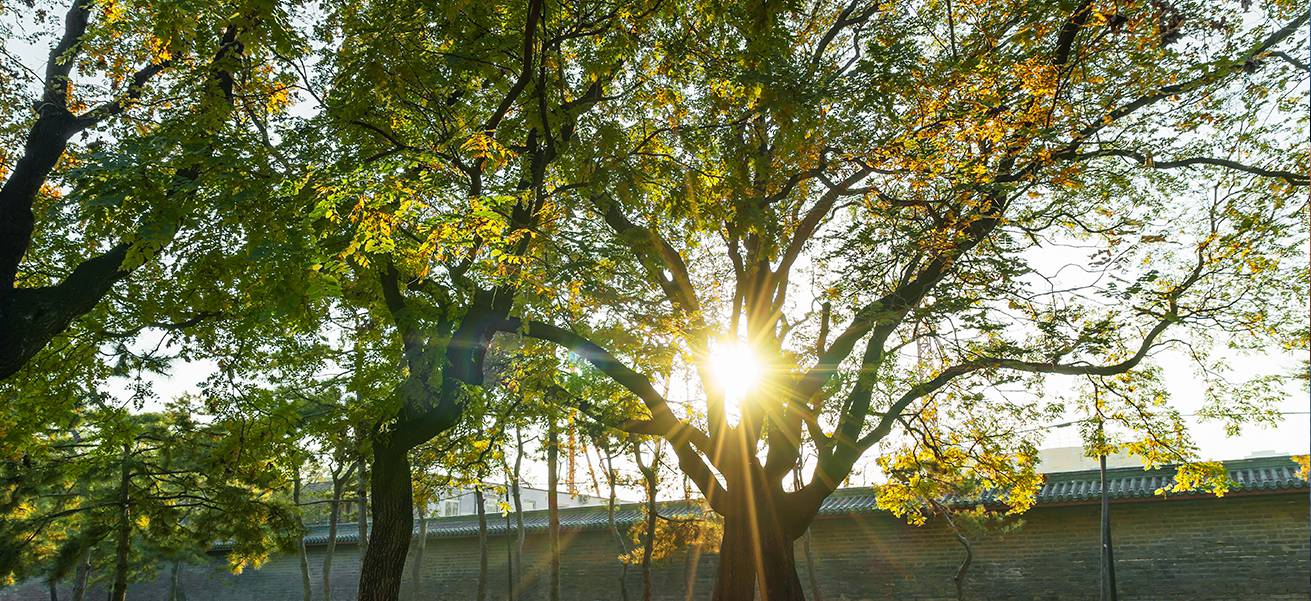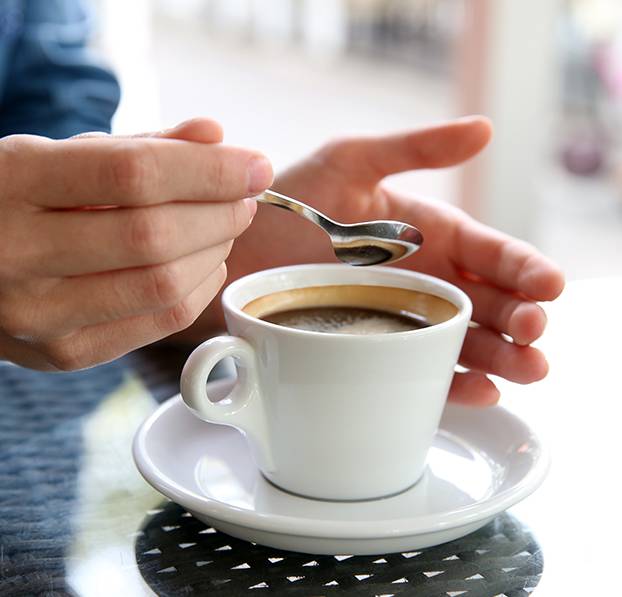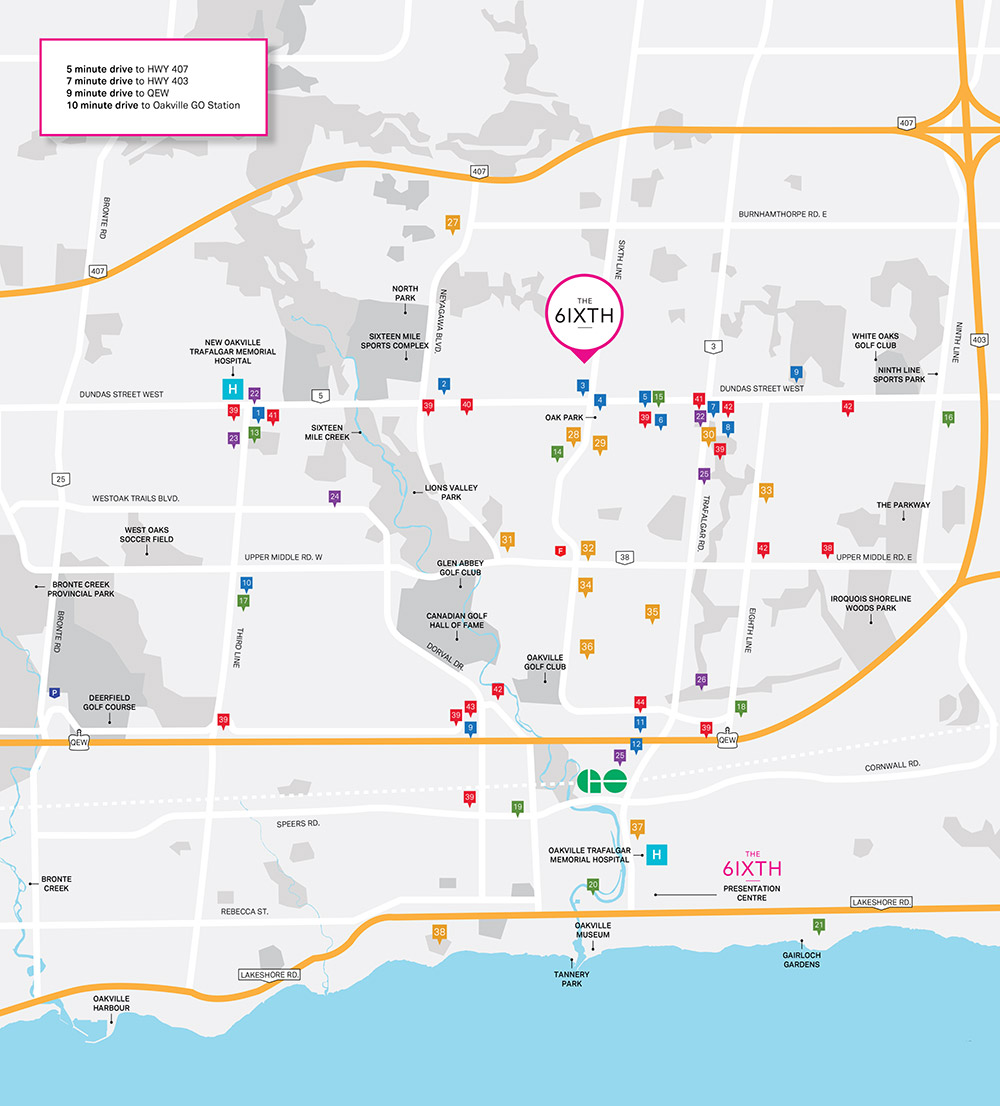 SHOPPING
FreshCo
Rio Centre
Future Shoppers Drug Mart
Oak Park Shopping Centre
Real Canadian Superstore
Walmart Oakville Supercentre
Longo's
Canadian Tire
LCBO
Sobeys
Oakville Place
Home Depot
RECREATION
Oakville Soccer Club
River Oaks Community Centre
GoodLife Fitness
5 Drive-In
Oakville Public Library
National Fitness
Film.Ca Cinemas
Oakville Centre For The Performing Arts
Oakville Galleries
BANKS & SERVICES
RBC Royal Bank
Kingsridge Medical Centre
Fourth Line Animal Hospital
TD Canada Trust Branch & ATM
Oakville Town Hall
SCHOOLS
King's Christian Collegiate
Holy Trinity Catholic Secondary School
St. Andrew Catholic Elementary School
Trafalgar Ridge Montessori School
River Oaks Public School
Rotherglen School
Iroquois Ridge High School
Munn's Public School
Sheridan College
White Oaks Secondary School
MacLachlan College
Appleby College
RESTAURANTS & CAFES
Tim Hortons
Pizza Pizza
The Keg Steakhouse + Bar
Starbucks
Boston Pizza
Oliver & Bonacini Café Grill

A Passionate And Visionary Team

Metroly Developments merges design excellence with the best construction practices. With over 20 years of experience, Metroly is known for a hands on approach in designing and building communities, luxury resorts, and specialty custom projects. There's something special about the Metroly community that makes us different. Like family, our homeowners are close to our hearts and inspire us to work diligently to make every experience with us wonderful and empowering. We carry a reputation for quality, creativity, and inspiration through all of our projects.

With over two decades of industry experience, Distrikt is creating spaces and places that fit into the varied urban landscape of the GTA. Our aim is to dream big, design with style, and build with quality to contribute to vibrant communities. Every Distrikt development is built to the highest standards of quality.
When we build it, we build it to last. We believe that no matter the size or shape of a home or community, it should be built with quality in mind. At Distrikt, we aim to create spaces to meet a variety of needs so not only can you dream big, you can live big.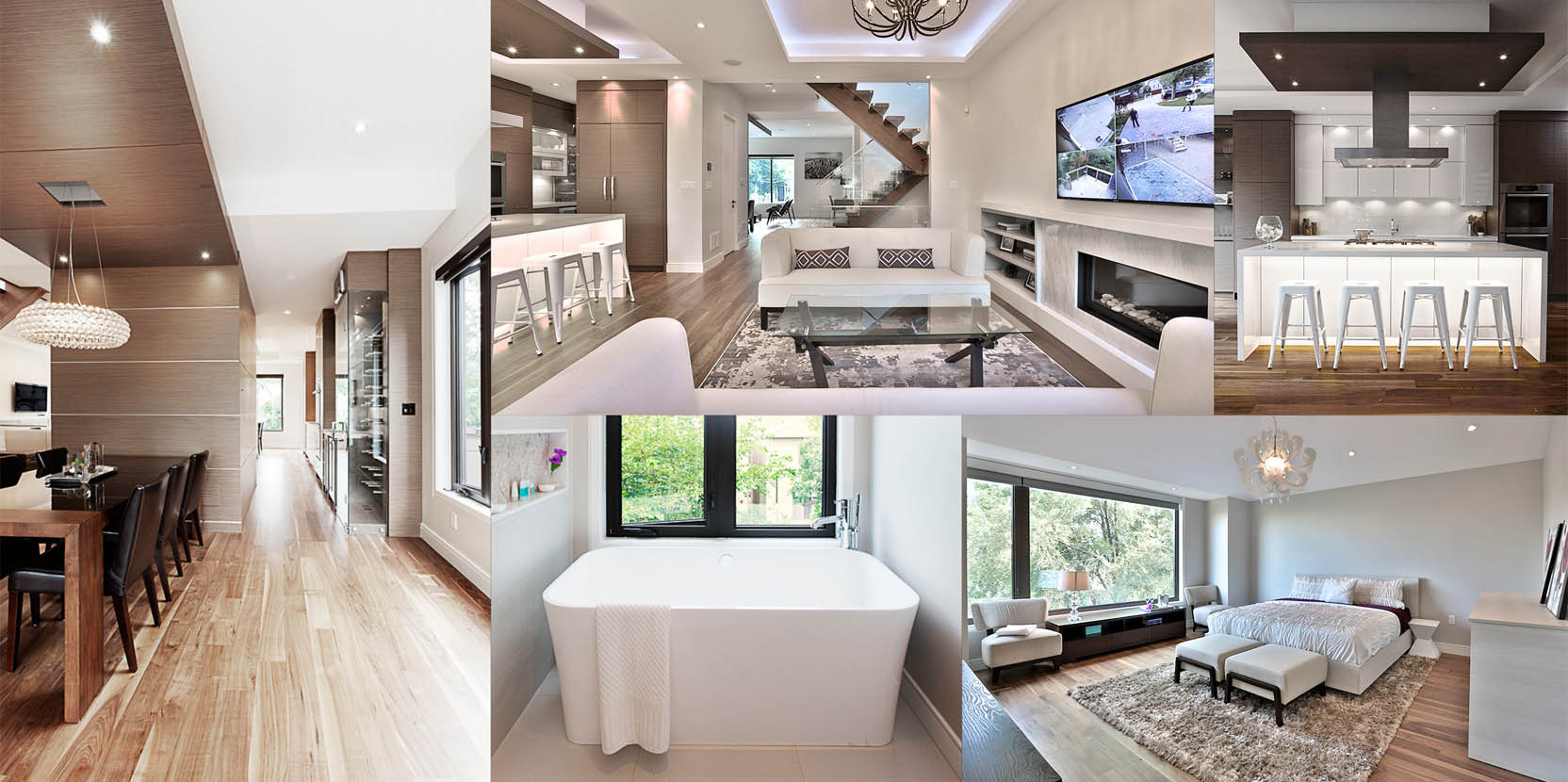 Metroly Developments and Distrikt Developments are bringing over 40 years and two generations of combined family building experience to Oakville at Sixth Line and Dundas. The 6ixth Towns entwines design excellence with the best construction practices. Both developers are known for their hands on approach in designing and building communities, luxury resorts, and specialty custom projects throughout the GTA and internationally, collaborating together to ensure each detail is executed as drawn, with attention to quality. Their collaborative approach has proven results in cost controls, streamlined scheduling, effective project management, and an overall project synergy that seldom exists with the building of new communities.